Trusted for over 25 years by some of the

world's top brands
Trusted by Leading Brands
Our philosophy is to partner with our clients and become an integral component to their learning programs. From strategy, content development, creative production and personalized teaching, we've provided an unmatched level of learning solution expertise to companies of all sizes and industries. Our longevity and track record speaks for itself.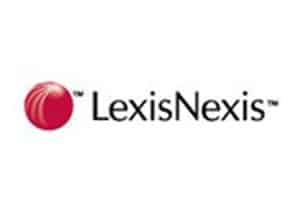 Skye is proud to be a GSA Contract Holder. 
Multiple Award Schedule contract: 47QREA22D000L

2020 introduced us to a variety of challenges to which many have struggled to appropriately respond—specifically, adapting to different learning situations. Fortunately, at Skye, we are no strangers to tackling these very issues thanks to our years of experience in creating custom learning solutions. Focusing on in-house training and education, we make sure our clients are equipped with the best possible methods for remote and distance learning.  Our computer-based training modules serve as powerful tools for self-paced learning.
The most effective training finds the right balance of technology and creativity, and uses proven learning principles that focus on your goals. Learn more about some of our recent success stories.
 Skye Interactive 
Empower Your Team with World-Class Learning Content Tailored to Your Needs!
Are you looking for a trusted partner to create dynamic, engaging, and effective employee training?
Look no further! Skye Interactive, with over 25 years of proven business experience and a proud GSA contract holder, is here to elevate your team's performance and drive your organization to new heights.
Trusted by the World's Largest and Most Successful Firms 
Our top-notch learning solutions have been sought after by some of the most recognizable names in the industry. We've earned their trust through our commitment to delivering high-quality, customized learning experiences that truly make a difference.
 Our Expertise at Your Service 
At Skye Interactive, we pride ourselves on our ability to create virtually any form of employee training needed. Our team of experienced instructional designers, content creators, and technologists are ready to craft a unique solution tailored to your organization's specific requirements.
Comprehensive Solutions for Maximum Impact 
Our comprehensive range of learning content solutions includes:
• Custom eLearning Courses
• Instructor-Led Training Materials
• Microlearning Modules
• Gameification and Game-Based Learning
• Mobile Learning Solutions
• Virtual Reality and Augmented Reality Experiences
• Learning Management System (LMS) Integration
Award-Winning Learning Experiences 
Skye Interactive has been recognized with numerous industry awards for our innovative and immersive learning content. Our commitment to excellence is evident in every project we undertake, and we're proud to share our success with you.
Unlock Your Team's Full Potential 
Don't let outdated or ineffective training hold your organization back. Join the ranks of the world's most successful firms and invest in the future of your team with Skye Interactive.
Ready to transform your employee training?
Schedule a call with us today!