The Adaptive Learning Promise
Adaptive learning helps your learners experience the most effective approach to identifying and closing their knowledge and skills gaps based on their current roles or future aspirations.
What Is Adaptive Learning?
Adaptive learning is the integrated use of data, technology and content to provide the most effective and time-efficient pathways to mastery, Adaptive learning improves competitiveness, productivity and other business-based outcomes. Organizations that adopt AI-based adaptive learning programs gain significant advantages:
Boost knowledge retention and build confidence
Improve employee engagement and satisfaction
Reduce training time – and the time off the job
Provides leadership with visual, actionable information
Content is Still the Heart of Learning
It is easy to get excited about the technology and data provided with adaptive learning systems, but content is still the heart of learning. To take advantage of an adaptive learning system content must be broken down from performance goals to microlearning sections to learning objectives and then into just a few pieces of learning content. Then those modules must be organized and scaffolded with other modules and supported with assessments that define the unique path for each individual ─ making instructional design expertise invaluable to achieving your performance objectives.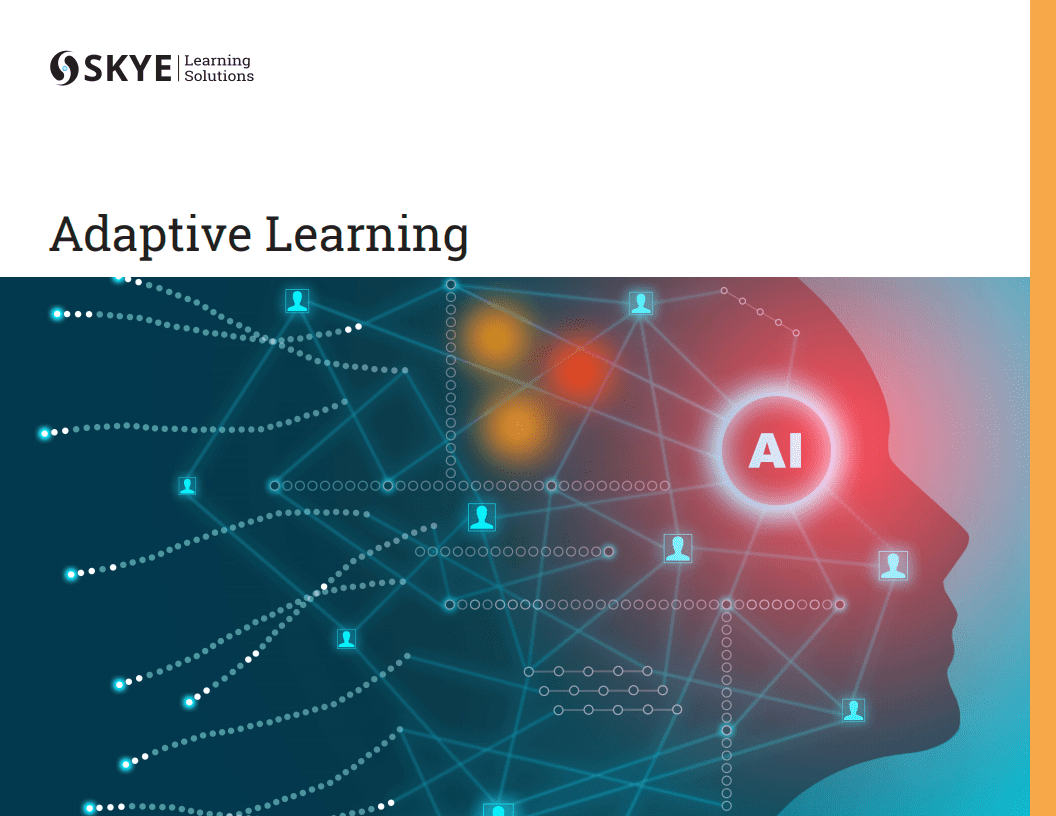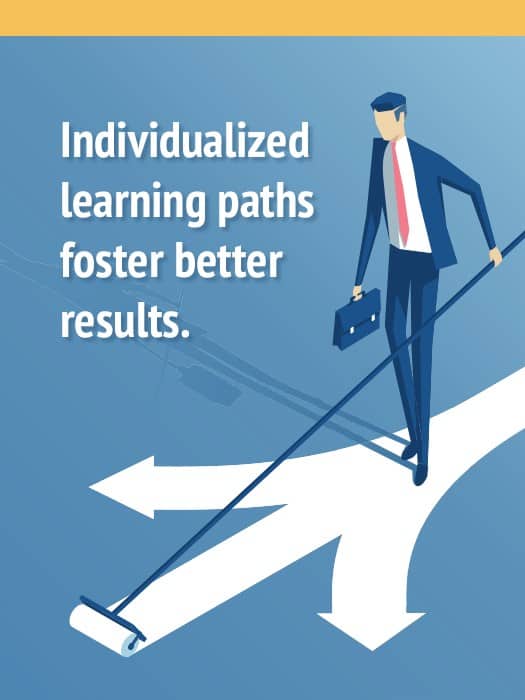 Microlearning & Rich Visuals
Multimedia makes learning interactive, entertaining and easily digestible and that remains foundational to adaptive learning. Each microlearning section should present content in multiple formats allowing for progress through the course to be "learner directed". Studies show that by giving learners some degree of control over their learning will increase engagement and retention. Content may be provided as text, visualizations (eBooks, infographics, etc.) and video content (animations, motion graphics, on-screen hosts, etc..). But you'll need to know when, why and how to use these multimedia elements in your adaptive learning programs.
AI Powered Learning
An adaptive learning platform collects data as learners advance through modules and uses that data to provide individuals with an optimal learning path for each employee. That data is also stored and used by training managers to determine the effectiveness of the training, a module, or even an individual piece of content and change those courses on the fly so they better meet the needs of employees. Data is also available to business leadership so that they can assess team or individual skills gaps and proactively address those needs.
Skye has partnered with Fulcrum Labs, an AI-powered learning platform with a built-in data science team and winner of 16 consecutive Brandon Hall Excellence Awards. With this winning combination of content expertise and an advanced AI-based platform, clients have shown results like a 25% increase in confidence as well as a 55% reduction of time in training for the slowest.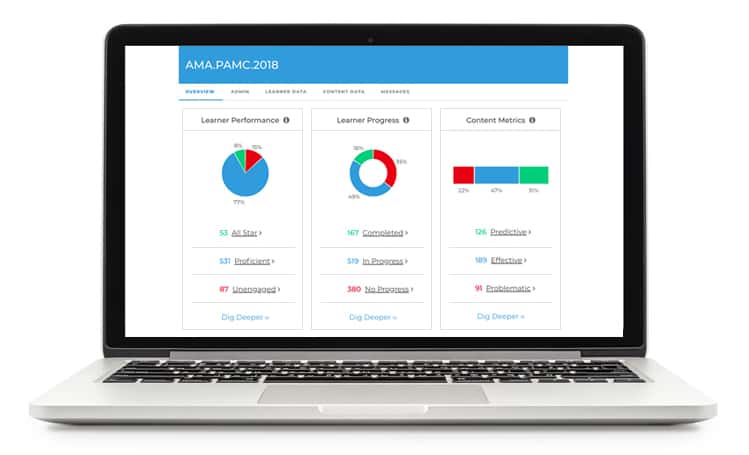 Learn more about some of the delivery options we offer.