Sales Enablement Drives Peak Performance and Brand Loyalty
Successful sales training provides the information and tools your sales force needs to effectively sell. The training helps clearly define your value proposition, customers, competition and the market they are working in. Optimizing the use of technology like CRMs, understanding the buyer journey and sales communication strategies are all vital for a strong sales enablement training program.
Our training is typically highly interactive and uses case studies and scenario based role-playing exercises to allow learners to practice within their real-world environments. Additionally, the content may be structured into microlearning modules that provide valuable performance support tools that are available at any time.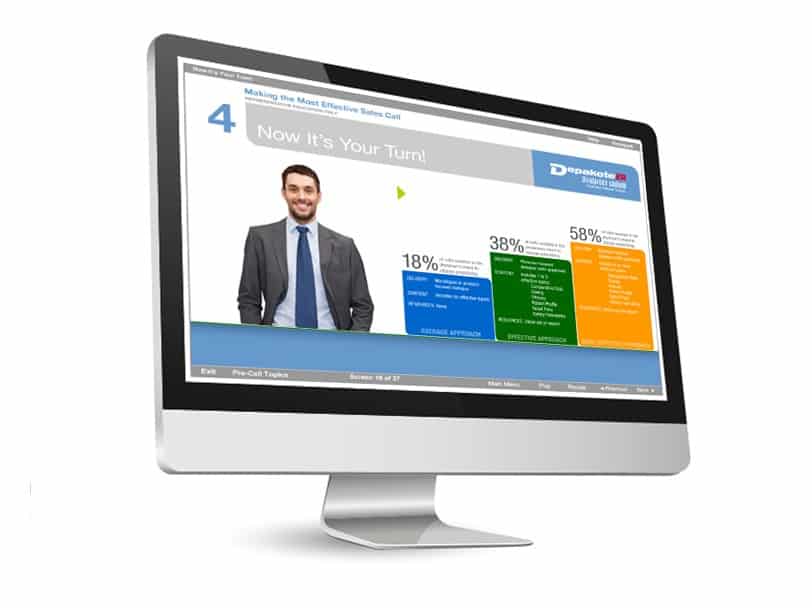 Skye Can Help you:
Analyze current training programs to identify ways to speed time to competency, increase retention, and boost engagement more efficiently.
Design a solution that connects desired behavior to goals in a way that motivates each member of the sales team to employ winning strategies and habits.
Determine which technologies and training methodologies are right for your unique situation.
Develop content that instills values, motivates employees to meet the highest standards, and provides valuable feedback that enables continuous improvement.
Learn more about some of the delivery options we offer.