National RTAP Prepares
To Handle Emergencies
On And Off The Road 
The Challenge
The National Rural Transit Assistance Program (RTAP) provides a valuable service with its training programs to rural transit employees. The Emergency Procedures training provides the crucial information that transit employees need to keep themselves and their passengers safe in a variety of emergencies that can arise. RTAP only had this information available in workshop format and wanted to transition the materials into an interactive online learning course. The goal was to ensure that all of the content was presented in an easy-to-use, graphical, informative, and highly interactive manner that engaged users.
Our Solution
To best transition the workshop materials, Skye developed a 90-minute, highly interactive online course to Level Three Interactivity, as defined by the U.S. Department of Defense handbook.
Learners were able to interact with both content as well as various video scenarios. These were custom scripted and realistic and included topics such as: 
Dealing with an armed and dangerous passenger.
Managing a hazardous materials spill.
Handling a motor vehicle collision.
At key times during each of the scenarios, the learner was asked to make decisions and to provide feedback. The course was menu driven, allowing users to access the information they desired quickly and easily. This added additional value to the training so it could be used as a performance support tool. In addition, the training was made 508 compliant for users with disabilities.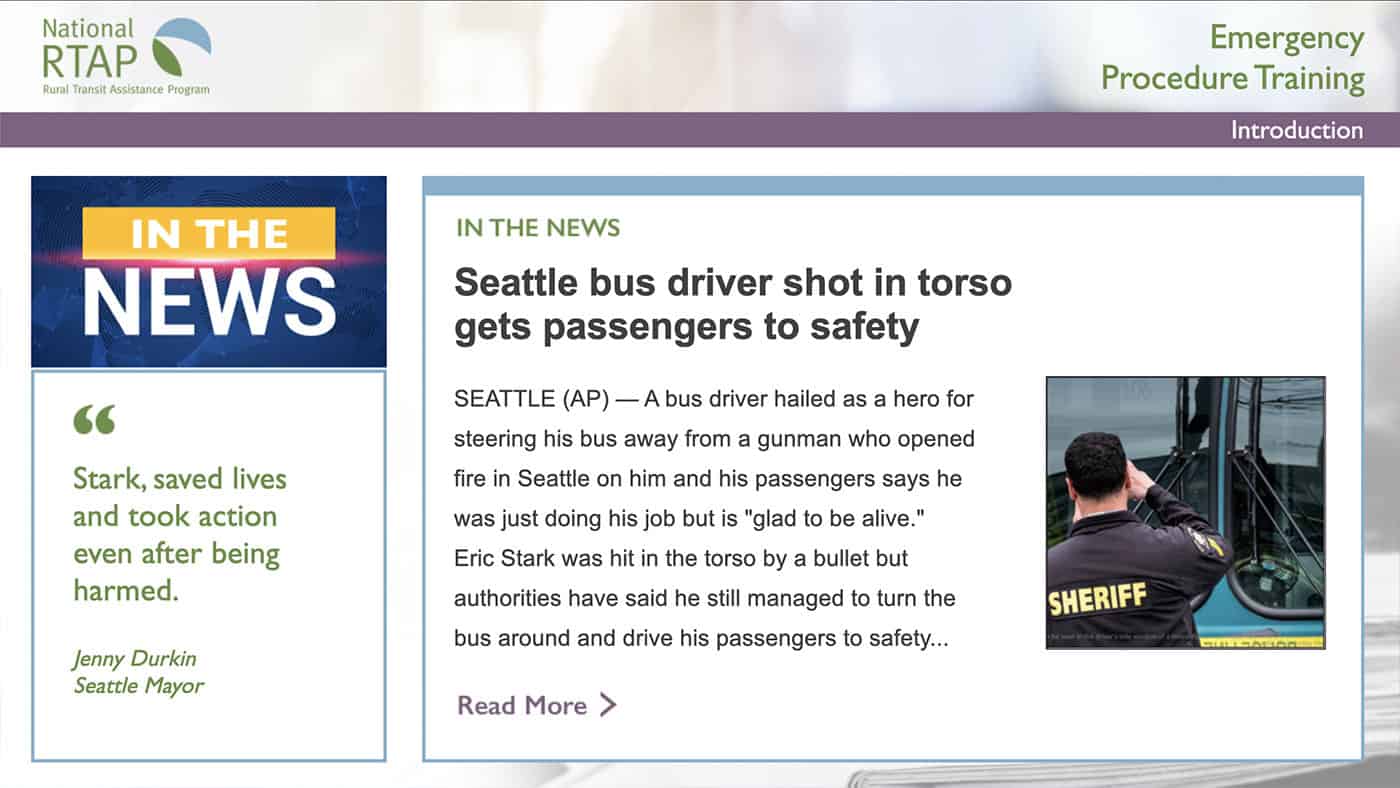 Relevant current events highlight the importance of emergency preparedness.
The Results
This course is available to over 15,000 users and covers more than 900 rural and tribal transit agencies throughout the United States. RTAP reports this course as the second most viewed course in their training library. In addition, an offline version of the training is available for areas with low bandwidth connections.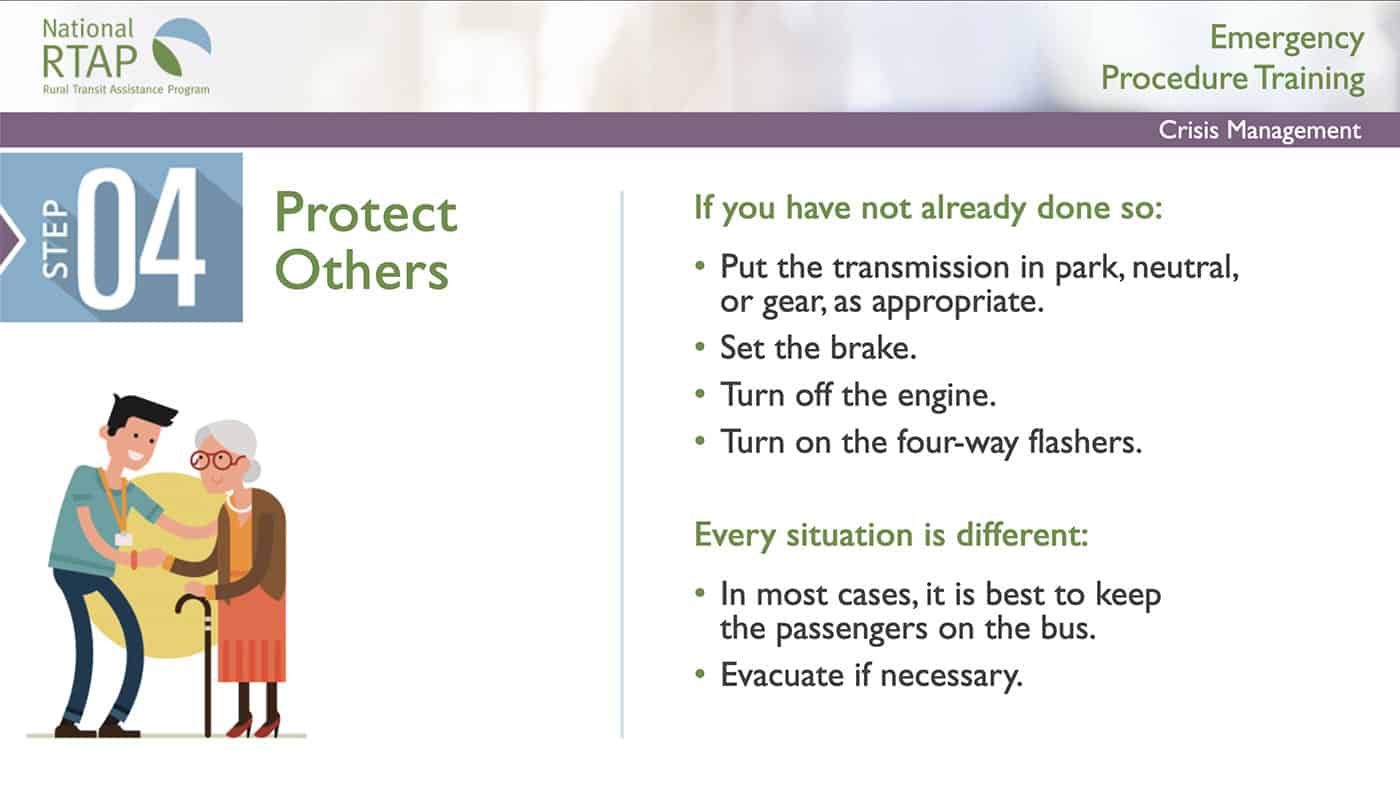 Best practices in crisis management are detailed within the training.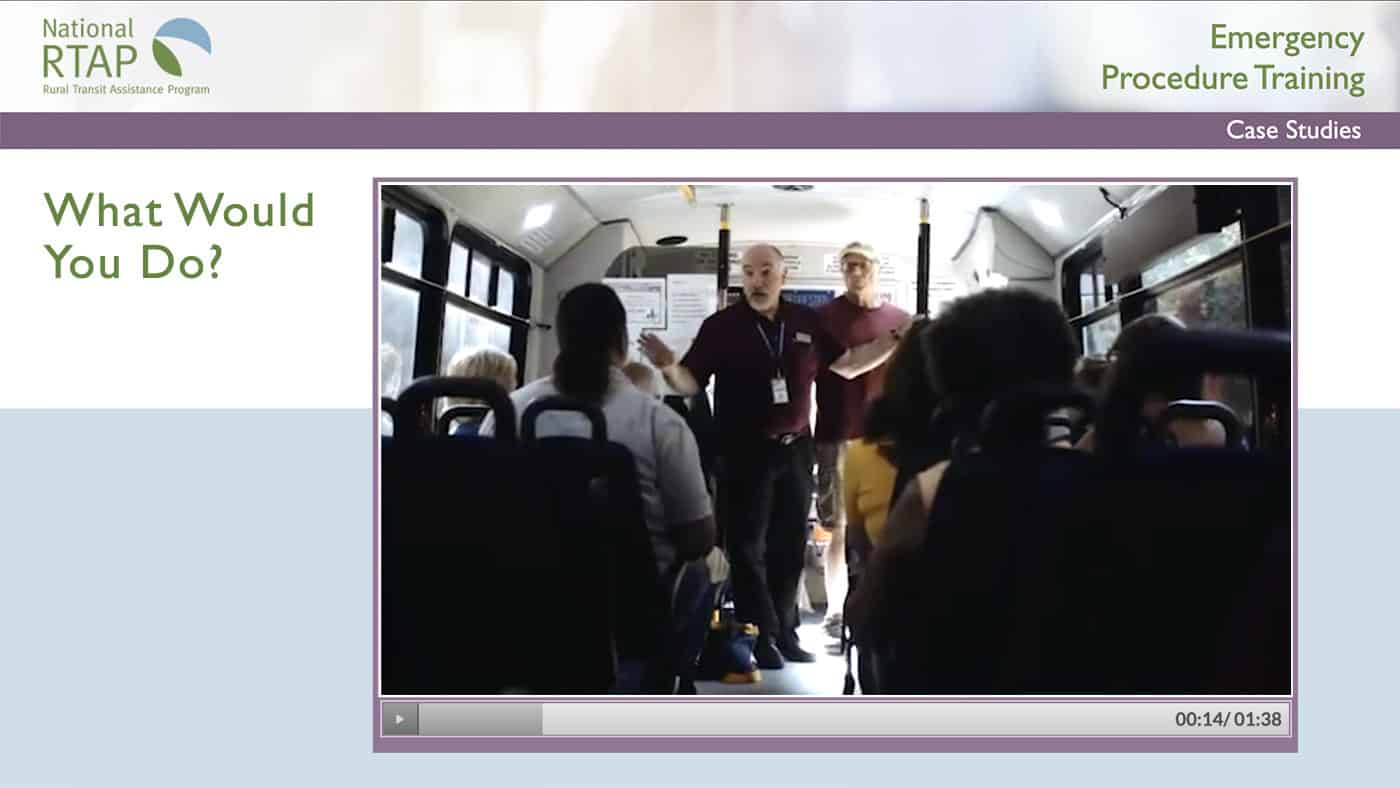 Interactive real world video scenarios provide valuable learning opportunities.