National RTAP Dispatcher and Scheduler Training
National RTAP needed to update their existing training for schedulers and dispatchers to:
Highlight changes in the current role of technology and current technology solutions and best practices.
Demonstrate how to elevate and optimize customer service communications.
Provide a greater emphasis on the Americans with Disabilities (ADA) Act.
The final training provided a blended learning approach that includes a manual, workshop materials, and an interactive eLearning module. These assets are used to help new staff get up to speed as well as be beneficial as a refresher for schedulers, dispatchers and managers of all experience levels.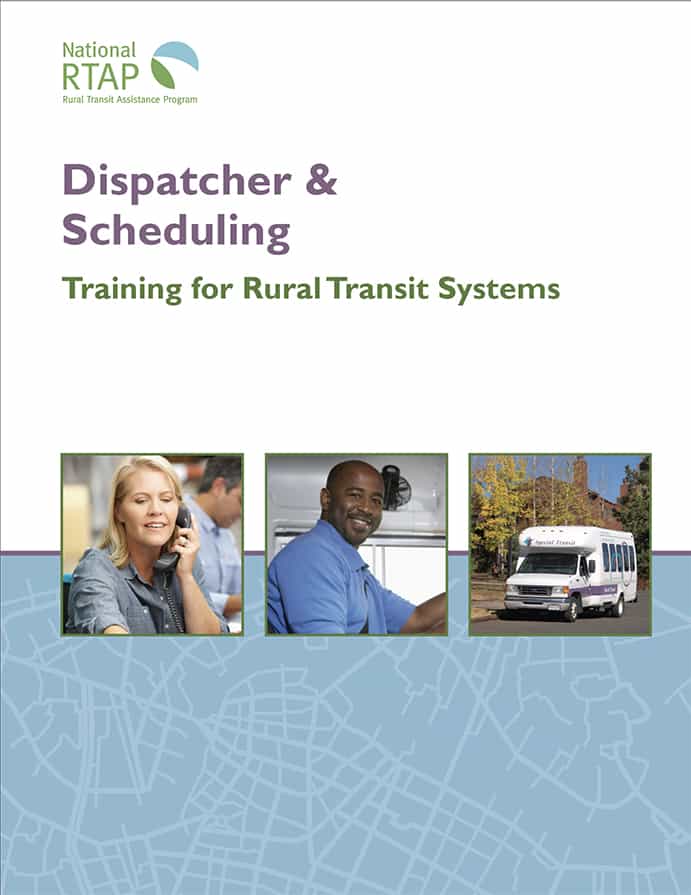 Both hard copy and PDF versions of the training manual are available.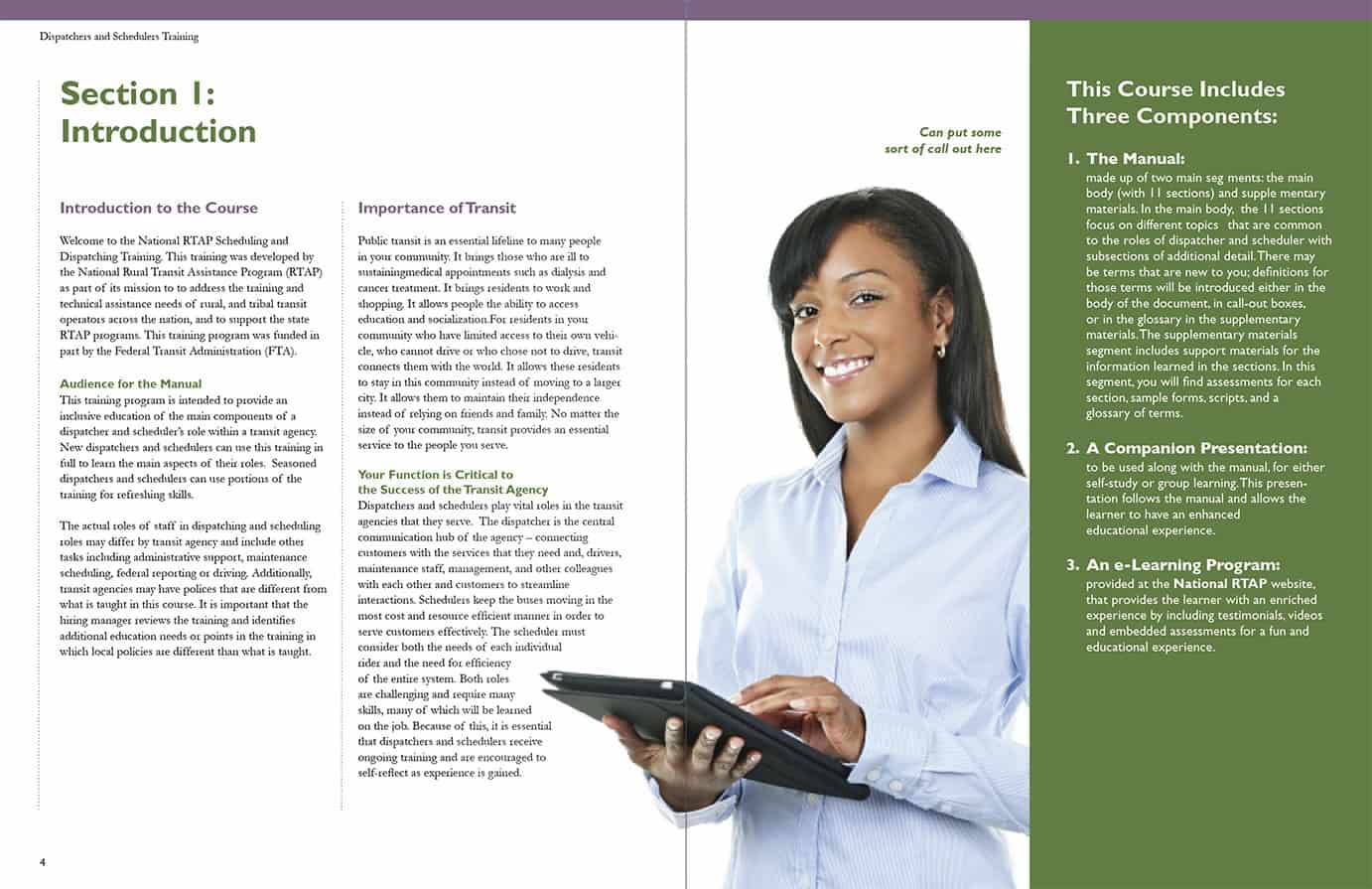 An interior page from the training manual.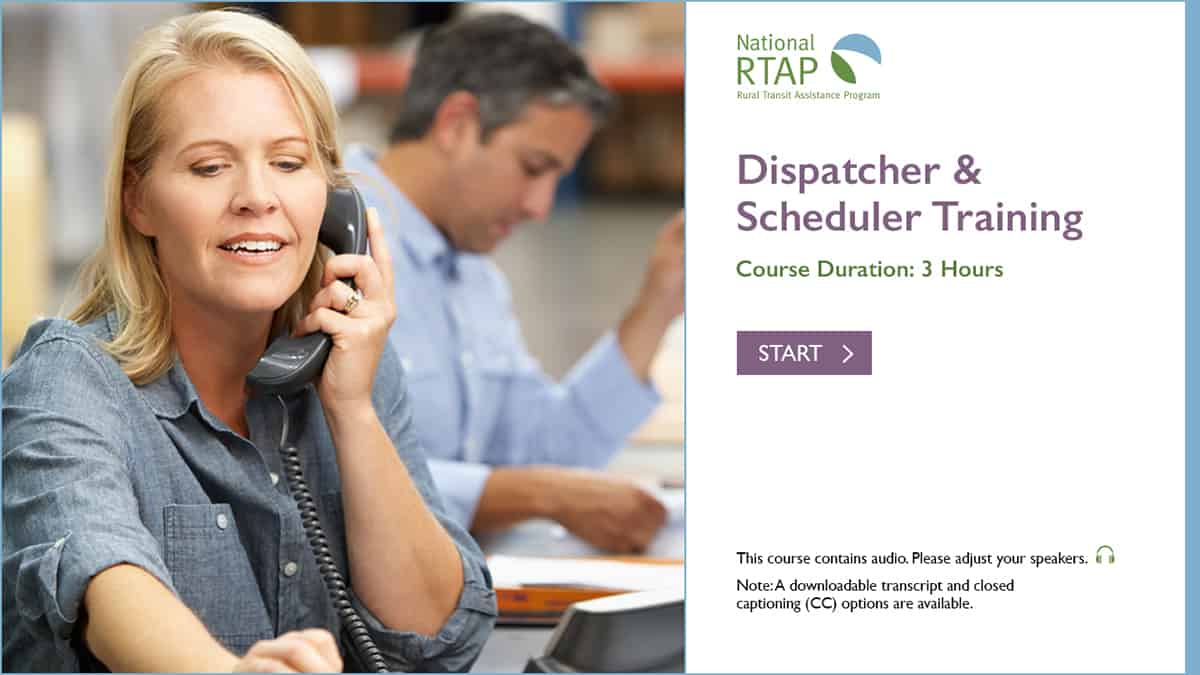 The opening screen from the eLearning module.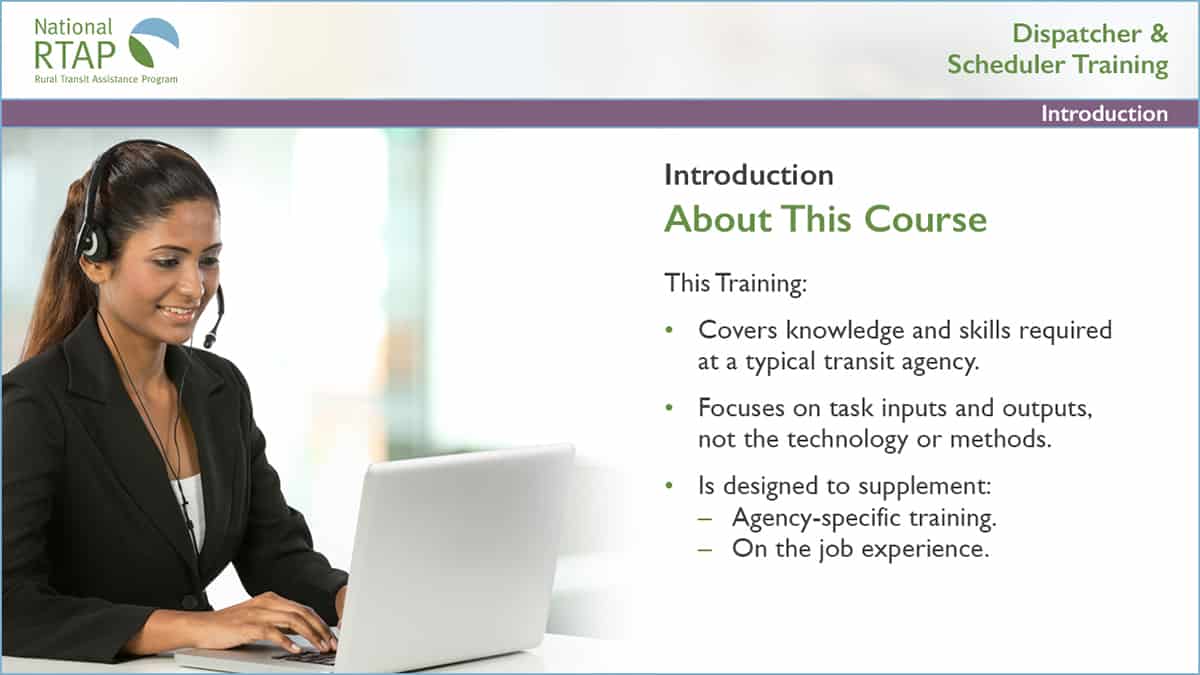 A sample screen from the eLearning module.
Choosing the right training approach is an important step to reaching your learning objectives. Explore each of the delivery options below to learn more.