Innovative Training Solutions for Banking and Financial Services Training
In the rapidly changing economic landscape, banking and financial organizations have a continuous need to train employees on new processes, financial instruments, products, and technologies. Working with clients to create the best compliance programs means not only that staff can master the material, but also that they can apply this knowledge in practice.
Approaches to learning; like microlearning, gamification, performance support, and blended learning are proven to increase engagement and retention, keeping your team ahead in this competitive, highly-regulated and risk adverse industry.
Talk to us about how we can help you win in the competitive landscape by concentrating on excellence in customer service, brand principles and digitization; improve sales confidence and competence with 'just-in-time' performance support or keep your organization on the straight and narrow with bite-sized compliance training.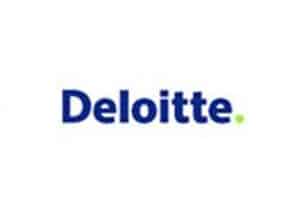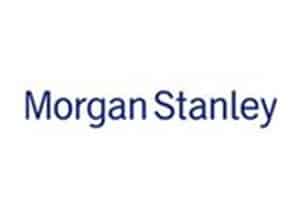 We have helped our customers raise their performance bar in these areas:
Annual Compliance Training for Bank Staff: Key Topics
Essential Areas of Focus for Ensuring Compliance and Minimizing Risks in the Banking Sector
In the ever-evolving banking landscape, financial institutions must prioritize staff training to ensure compliance with industry regulations and best practices. Annual compliance training programs are essential for equipping bank employees with the knowledge and skills to minimize risks and maintain a strong, transparent, and secure financial system. Here are some key topics that banks must include in their annual compliance training programs:
Anti-Money Laundering (AML) and Countering the Financing of Terrorism (CFT)
Banks play a crucial role in preventing money laundering and terrorist financing. Staff must be well-versed in identifying suspicious transactions, implementing AML and CFT regulations, and adhering to reporting requirements. This training should cover the importance of Know Your Customer (KYC) procedures, Customer Due Diligence (CDD), and Enhanced Due Diligence (EDD) for high-risk clients.
Data Privacy and Information Security
Protecting customer information is a top priority for banks. Employees must understand the importance of data privacy and information security, as well as the relevant laws and regulations governing the industry. This training should cover topics such as data protection principles, secure handling and storage of sensitive data, and incident response protocols in case of a data breach.
Fraud Prevention and Detection
Fraud poses significant risks to financial institutions and their customers. Staff must be trained to recognize various types of fraud, including identity theft, credit card fraud, and loan fraud. Training should focus on identifying red flags, implementing fraud prevention measures, and reporting suspicious activity.
Fair Lending and Consumer Protection
Banks must ensure fair and equal access to credit and financial services for all customers. Staff should be trained on applicable laws and regulations, such as the Equal Credit Opportunity Act (ECOA), the Fair Housing Act (FHA), and the Truth in Lending Act (TILA). This training should cover topics such as responsible lending, disclosure requirements, and prohibited discriminatory practices.
Bank Secrecy Act (BSA) and Office of Foreign Assets Control (OFAC) Compliance
The BSA and OFAC regulations require banks to implement robust compliance programs to prevent illicit financial activities. Staff must understand their roles and responsibilities in adhering to these regulations, including transaction monitoring, recordkeeping, and reporting requirements.
Ethics and Code of Conduct
A strong ethical culture is essential for maintaining the integrity of the banking industry. Employees should be trained on the bank's code of conduct, ethical decision-making, and the consequences of non-compliance. This training should include case studies and real-life scenarios to help staff understand the practical implications of ethical behavior.
By providing comprehensive annual compliance training that covers these key topics, banks can empower their staff with the knowledge and tools needed to maintain a compliant and secure financial system. Regular training ensures that employees stay up-to-date with industry regulations and best practices, ultimately protecting the bank and its customers from potential risks and losses.
Let us craft your ideal in house original content that addresses these issues and more.
Get your training done

Book a free call