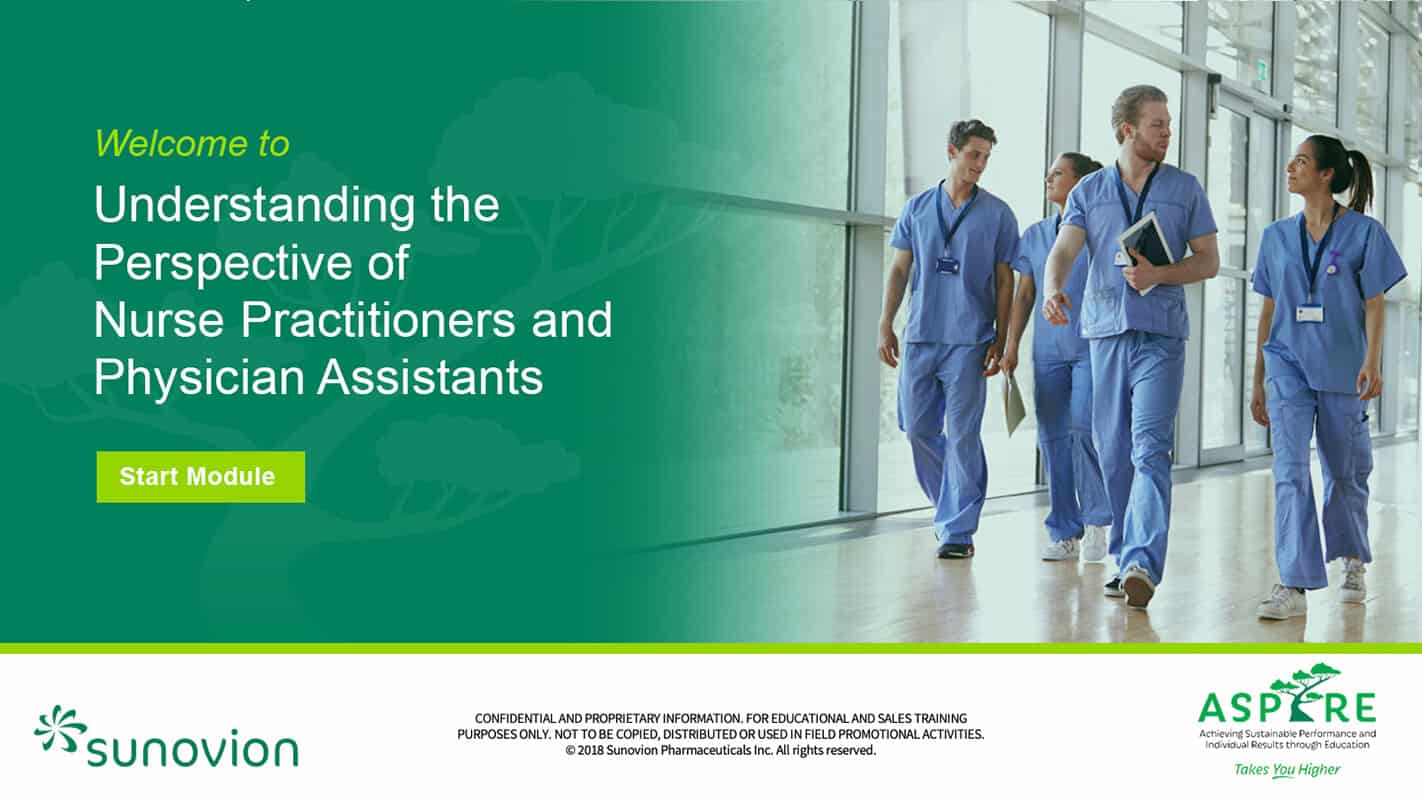 The Challenge
Sunovion's CNS Therapeutic Specialists are responsible for driving product sales through strong, value-added relationships with customers. They also provide consultative solutions and services to existing and new customers. To maximize their effectiveness Sunovion needed to provide training on the different perspectives of physicians' assistants (PA's) and nurse practitioners (NP's) as this is becoming  an increasing portion of their customer base.
The Solution
To best address the need, an interactive online course was developed to provide the complete picture of each role, clearly highlighting both similarities and differences. A complete profile of each position was developed including:
Highlighting the similarities and differences between NP's and PA's, including patient and disease focus.
Detailing key components of the education backgrounds and training, certifications, and regulation of each.
Describe the prescribing behaviors of each role.
Understand how each perceive the role of the pharmaceutical sales representative and the potential impact on prescribing choice.
The key roles and responsibilities of each and the environments in which they practice.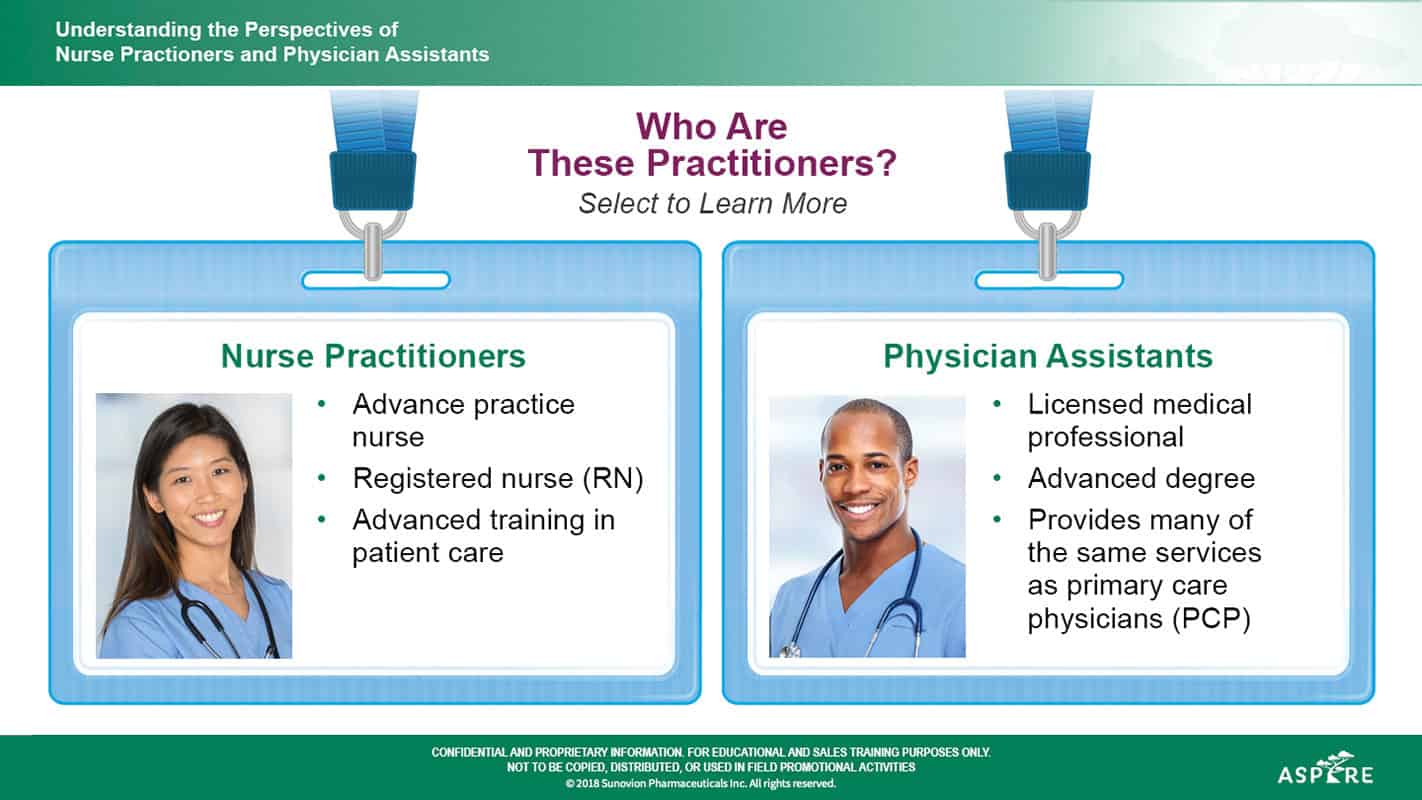 The Results
By providing insight into how the two groups practice medicine and how they prescribe, the training provided the Sunovion sales team the important information they needed to make their most effective sales calls to NP's and PA's. The information was presented clearly and simply in a menu driven format so it could be used on an as needed basis when doing sales calls. In addition, state by state differences on certifications and regulations are noted for representatives that cover multiple areas.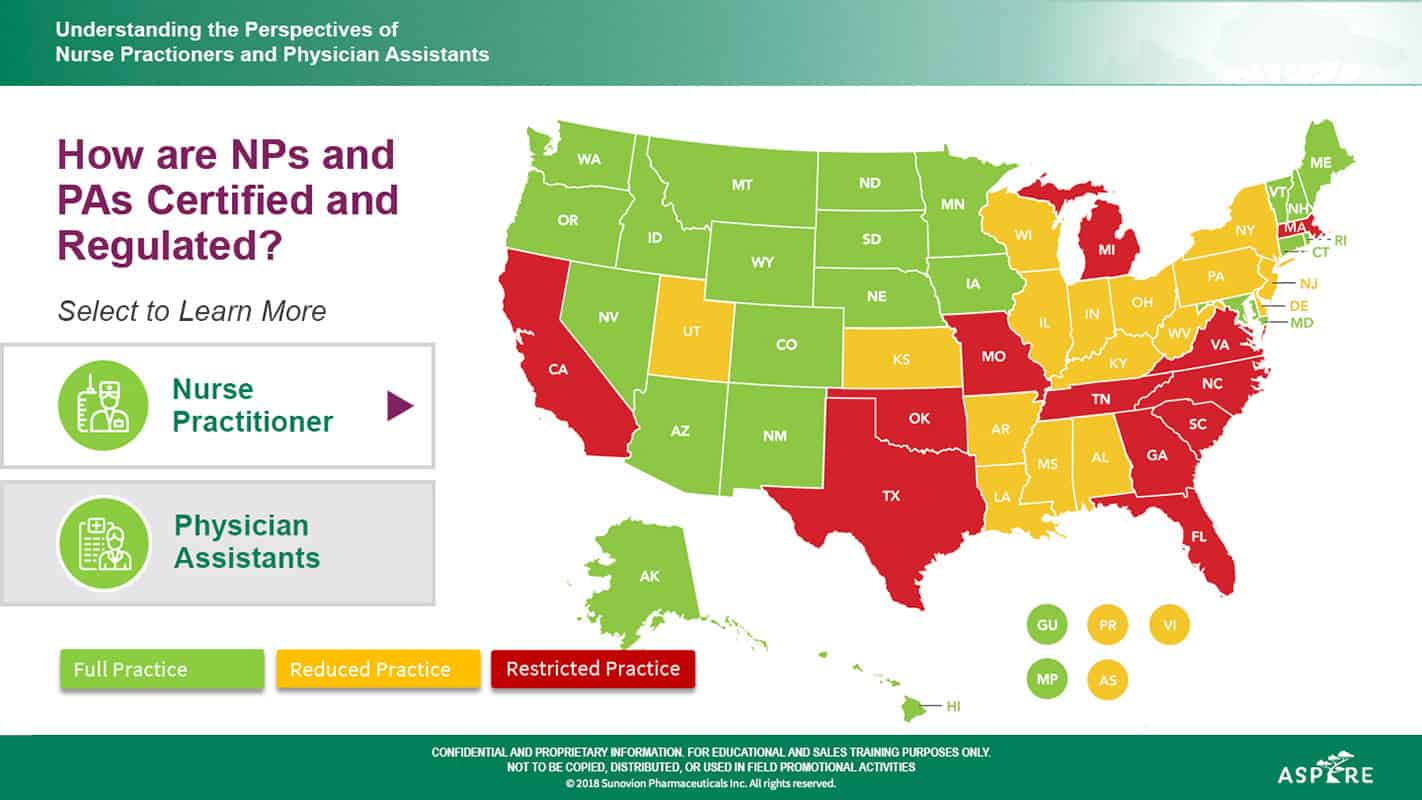 We have helped our customers raise their performance bar in these areas: