Filling Skills Gaps and Retaining Top Talent with Custom Aviation Training
Many executives in the aerospace industry (and manufacturing in general) consider workforce capabilities very important for their company, and our nation's, competitiveness. Manufacturing jobs have evolved substantially over the past 15 years, as companies have heavily invested in advanced machinery and capabilities. These machines demand up-to-date technology skill sets, and aerospace training customized for your unique systems plays an important role. In a global study conducted by Deloitte, results found that manufacturing executives worldwide ranked "talent" as the most important driver of country-level manufacturing competitiveness.
However, as many as two million manufacturing jobs in the United States are likely to go unfilled between 2015 and 2025 due to the unavailability of skilled workers, leaving organizations with tough choices; fill the skills gap with training, apprenticeships, and other creative means – or leaving the roles unfilled.
This also leads aerospace companies to place an increasing emphasis on employee retention, leadership development and leadership succession. Effective, modern training that keeps technology skills fresh, or fills leadership skills gaps, plays a critical role.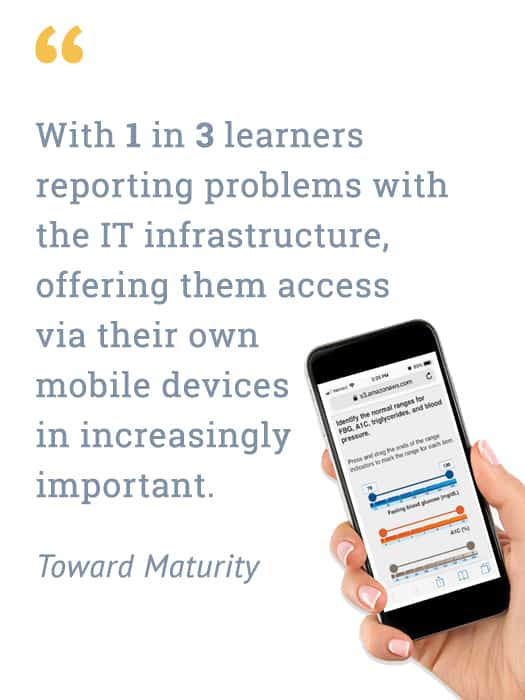 Unleash the Power of Advanced Aerospace Training with Skye Interactive
Welcome to Skye Interactive, the premier provider of tailor-made training solutions for the aerospace industry. With over 25 years of experience, we are proud to be the trusted partner of leading aerospace companies, equipping their staff with the knowledge and skills they need to excel. Our comprehensive training programs combine advanced technology, immersive learning experiences, and industry-specific expertise to empower your workforce and drive your business forward.
Discover the Skye Interactive Advantage:
Bespoke Training Solutions
At Skye Interactive, we understand that every aerospace company has its unique set of challenges and goals. That's why we create customized training programs designed to meet your organization's specific needs. Our seasoned experts work closely with you to identify knowledge gaps, assess training requirements, and develop a comprehensive curriculum that ensures your staff are well-prepared to tackle the ever-evolving landscape of the aerospace industry.
Immersive Learning Experiences
Our training programs are designed to engage and captivate your staff. We utilize a mix of cutting-edge learning technologies, including virtual reality (VR), augmented reality (AR), and interactive 3D simulations. These immersive learning experiences allow your team to gain hands-on experience in a safe and controlled environment, ensuring they retain crucial information and are equipped to apply it in real-life situations.
Expert Instructors and Industry-Specific Content
Our team of expert instructors boasts a wealth of experience in the aerospace industry, ensuring that our training content is always up-to-date and relevant. We combine this expertise with in-depth knowledge of adult learning principles to create training programs that are not only informative but also engaging and easy to understand.
Continuous Learning and Skill Development
At Skye Interactive, we believe that learning is a continuous process. Our training solutions are designed to support your staff throughout their careers, with ongoing skill development and refresher courses. Our advanced learning management system (LMS) allows you to track employee progress and performance, ensuring that your team remains at the forefront of the aerospace industry.
Proven Track Record of Success
We take pride in our long-standing relationships with leading aerospace companies and our track record of delivering tangible results. Our clients have experienced significant improvements in staff knowledge, skills, and overall productivity after implementing our training programs. At Skye Interactive, your success is our success.
Investing in your workforce is crucial to staying competitive in the rapidly evolving aerospace industry. With Skye Interactive, you can be confident that your team will receive the highest quality training, tailored to your organization's unique needs. Let us help you unlock your staff's full potential and propel your business to new heights. Contact us today to learn more about our comprehensive training solutions and start your journey towards aerospace excellence.
Get your training done

Book a free call