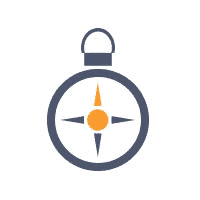 TECHNOLOGICAL AND CREATIVE INNOVATION
With all the new trends in training and technology it's easy to just jump to the "flavor of the day" and hope it will become effective training. We certainly know them all, but we also understand the answer isn't just technology. The most effective training finds the right balance of technology and creativity, and uses proven learning principles that focus on your goals.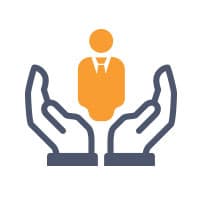 WE KEEP IT PERSONAL
At Skye, you'll never be handed off from one project manager to another, you won't find layers of red tape and costly 'project management' hours, and you'll never have to wonder who you are supposed to be talking to.
We aren't the first to say that it's about relationships. But we can say that we've been around for more than 2 decades, and we're still working with many of our early clients, because we keep our focus on achieving your goals.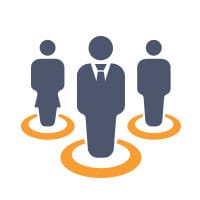 EXPERTISE
When you partner with us, we come to the table with decades of knowledge and best practices. We understand how to perform a detailed upfront analysis that helps set the strategy to accomplish your goals. Every solution we offer is tailored to your unique objectives so you won't find any recycled, half-hearted, quick-fixes here. We know what good training looks like, and what's required to make your team competitive, compliant and proficient. And together, that's what we deliver.
At Skye, it's about getting it exactly right for you and your learners.
ABOUT SETH
One of Skye's Co-founders
25+ Years of Experience
Reputation as a strategic thinker
Critical in guiding the direction and strategic decisions for Skye.
Initiates, new business, and managing key client accounts
An innovative, forward thinking player in the training industry
On a personal Note…
When not at his computer, Seth is happy spending time with his wife and children.
He plays guitar and enjoys listening to music.
He also enjoys lifting weights, coaching basketball, and playing ping pong with his sons.
ABOUT NICK
14+ years of experience at Skye
Develops new & existing lines of business
Executive sponsor for key client accounts
Strong background in life sciences industry
Prior to Skye, worked 19 years at Aventis in sales and sales training & was actively involved in their LMS integration team.
On a personal Note…
When Nick is not out training the world, he enjoys spending time with his wife and twin sons.
He is a community volunteer an serves as an elected municipal leader.
He is a certified EMT and past captain of his local First Aid Squad.
VICE PRESIDENT OF SALES
NICK MONAGHAN
ABOUT ELIZABETH
One of Skye's Co-founders
20+ Years of Experience in Graphic Design, Illustration & Art Direction
Functions as the creative lead for most projects
Experienced in the Financial, Pharmacuetical & Medical Publishing Arenas
On a personal Note…
In her free time, Elizabeth loves spending time with her husband and 3 sons.
She is an award winning watercolorist
Delites in swimming, yoga, & cheering on her sons sports teams.
Has 2 rescued cats named Sami & Nash.
CREATIVE DIRECTOR
ELIZABETH STRAUSBAUGH
ABOUT NEKIJE
Her name is pronounced Ni-key-a
Experienced in managing all types of training projects, from live workshops to highly interactive game-based learning applications
She has an uncanny ability to handle multiple tasks flawlessly while making it look easy.
Works with clients & Skye's internal teams to keep projects are on track & exceeding client expectations
On a personal Note…
When Nekije takes a break from Skye you'll find her creating delicious cakes and planning parties.
She relishes spending time with family and flying off to Jamaica for a little well-earned R&R.
SENIOR PROJECT MANAGER
NEKIJE ISMAILI