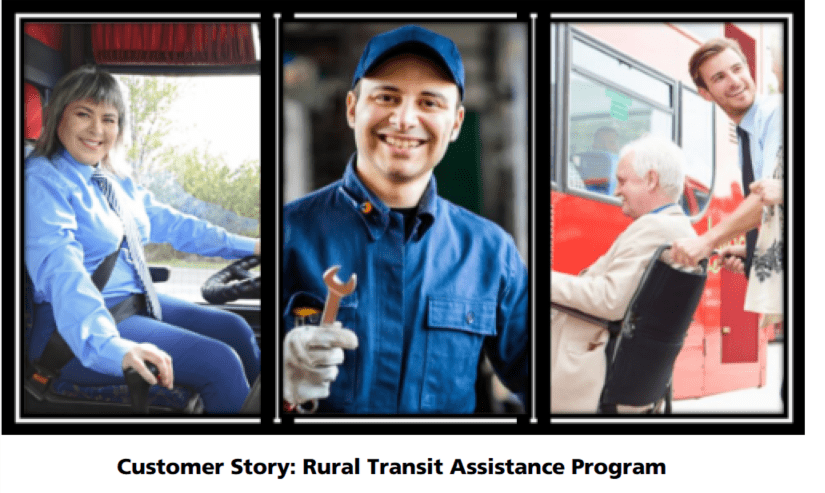 CUSTOMER STORY: Rural Transit Assistance Program (RTAP)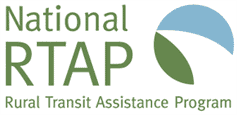 Making Rural Transportation Routes Safer
The shooting in North Seattle last month serves as a potent reminder that our transportation workforce, for the safety of their passengers, community and themselves need to be prepared for virtually anything. Urban and rural drivers face difficult passengers and situations, emergency situations, substance abuse issues, and more. The drivers are often alone and hours from aid, so they need to be prepared to resolve any number of challenges confidently and independently.
It is the role of the Rural Transit Assistance Program (RTAP) to provide training for rural transportation workers to help them prepare for the swath of challenges they may face. Because workers are spread out across the country, eLearning and online training is the natural fit for rural and tribal transit operators and state program managers.
Through the RTAP portal, learners take self-guided courses and managers receive reporting on courses like; Reasonable Suspicion, Problem Passengers: Managing Difficult Passengers & Situations, Emergency Procedures for Rural Transit Drivers, and Wheelchair Securement and Lifts.
Skye recently developed a new "Reasonable Suspicion Training for Supervisors" course for the program. This two-hour, scenario-driven program is for front line supervisors, responsible for making reasonable suspicion drug and alcohol testing referrals of employees who perform safety-sensitive job functions for transit agencies that receive funding from the Federal Transit Administration. Designed to meet federal regulations, this training teaches supervisors to identify circumstances and indicators that may create a reasonable suspicion that a driver is using or under the influence of alcohol or drugs, supporting referral of an employee for testing. Skye worked closely with RTAP to create video scenarios based on real emergency situations.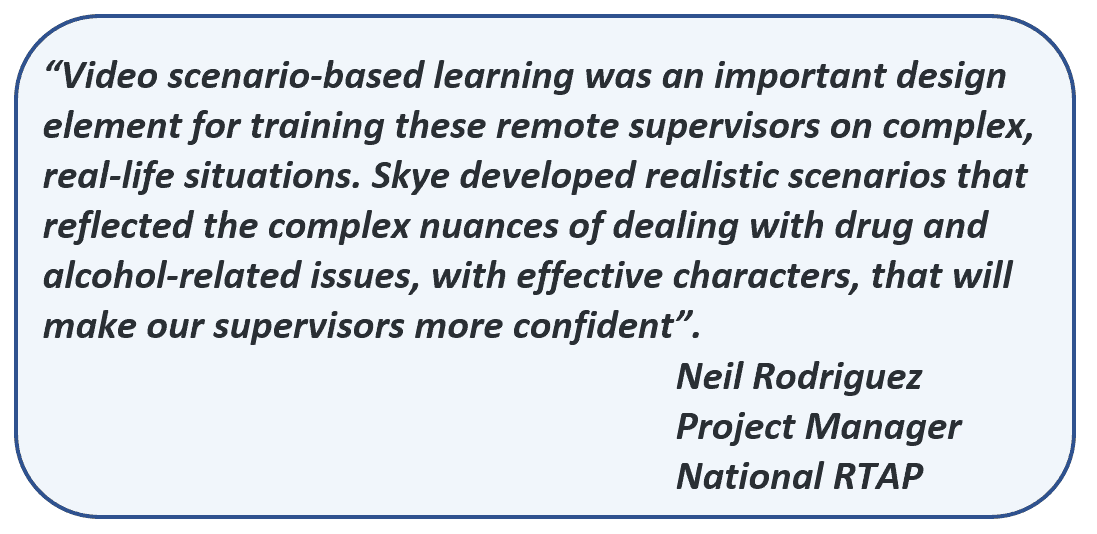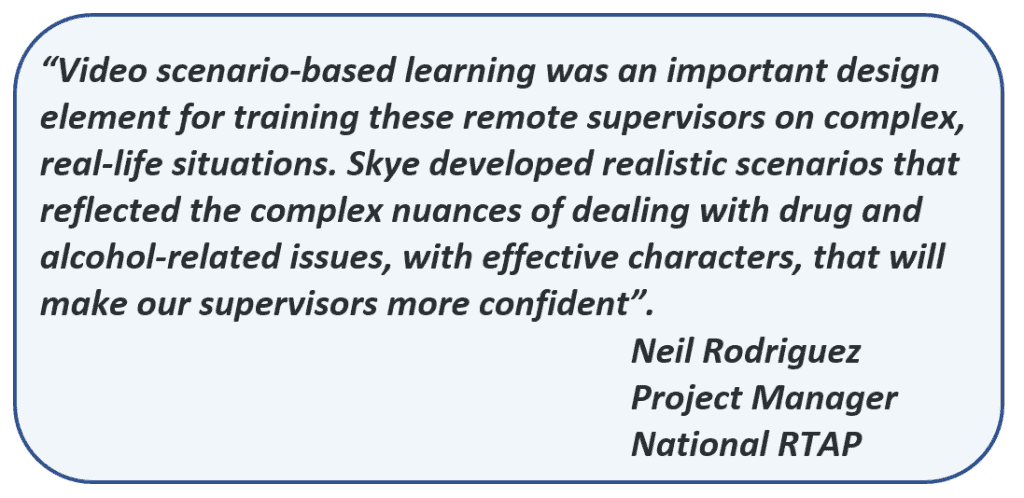 Scenario-based learning for this application will help learners to keep the information across the potentially long gaps between learning and need for the information. Following are a few sample screens from the course.